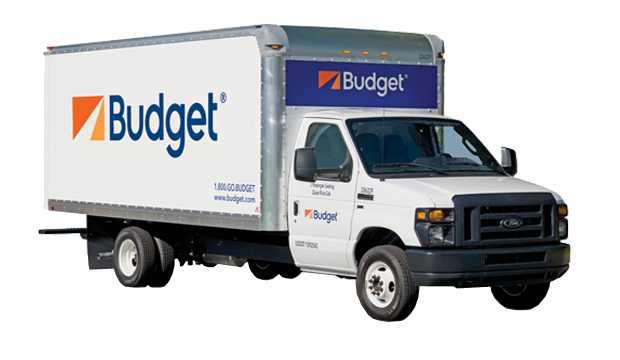 After months of preparation, we are minutes away from leaving to our new home in Las Vegas. The truck is packed, has a full tank of gas, and the keys to our rental unit turned over to the management.
Budget Rental Truck
When I visited the post office to change our address, I was surprised to see a coupon for 20% off a Budget rental. Of course it might be too late now, but in the future I will be sure to look at the coupons before planning my move completely. We are still excited about the savings we obtained with Budget nonetheless.
Our truck is the larger 16' as the 10' truck would simply be too small. We still have extra room in the truck. It certainly relieved a headache of not being able to fit all our belongings into one vehicle. We have little furniture to transport, so fitting our collection of boxes was no problem. I would still recommend getting a truck slightly larger than what you expect to use.
Cleaning
Once our belongings were packed into the truck we were prepared to clean the apartment from top to bottom. The saying "many hands make for little work" is so true. I would like to express our appreciation to all of our friends and family who helped load our life into the truck and willingly cleaned with us. It went extremely fast; only one hour to load the truck and a few to clean.
We borrowed an inflatable mattress from some friends for the night as everything else was packed away. With everything done, it is a relief to be finished with this side of the move. The irony is that it only gets harder from here.
Fuel Economy
As I have never driven anything as big as our rental truck, I will be taking it slow on the road, not to mention it contains all of our earthly possessions. We plan to drive between 60-65mph to decrease our drag and increase our savings. Not to mention it will ease my nerves and improve our safe arrival.
A couple nights before departure, I used the internet to plan our trip and the best gas prices along the route. Using a combination of
Google Maps
and
Gas Buddy
I found the cheapest gas prices within the last couple days and the exit numbers to get us to the stations along the way. Before leaving I compared the most recent prices of the day and we are set. It is quite convenient as the average price is $4.08 and right in the middle of our trip is a station selling gas for $3.90! Of course driving two vehicles will not help, but any savings will help at this point.
Cheers to the last post in Utah and to a future in Las Vegas!